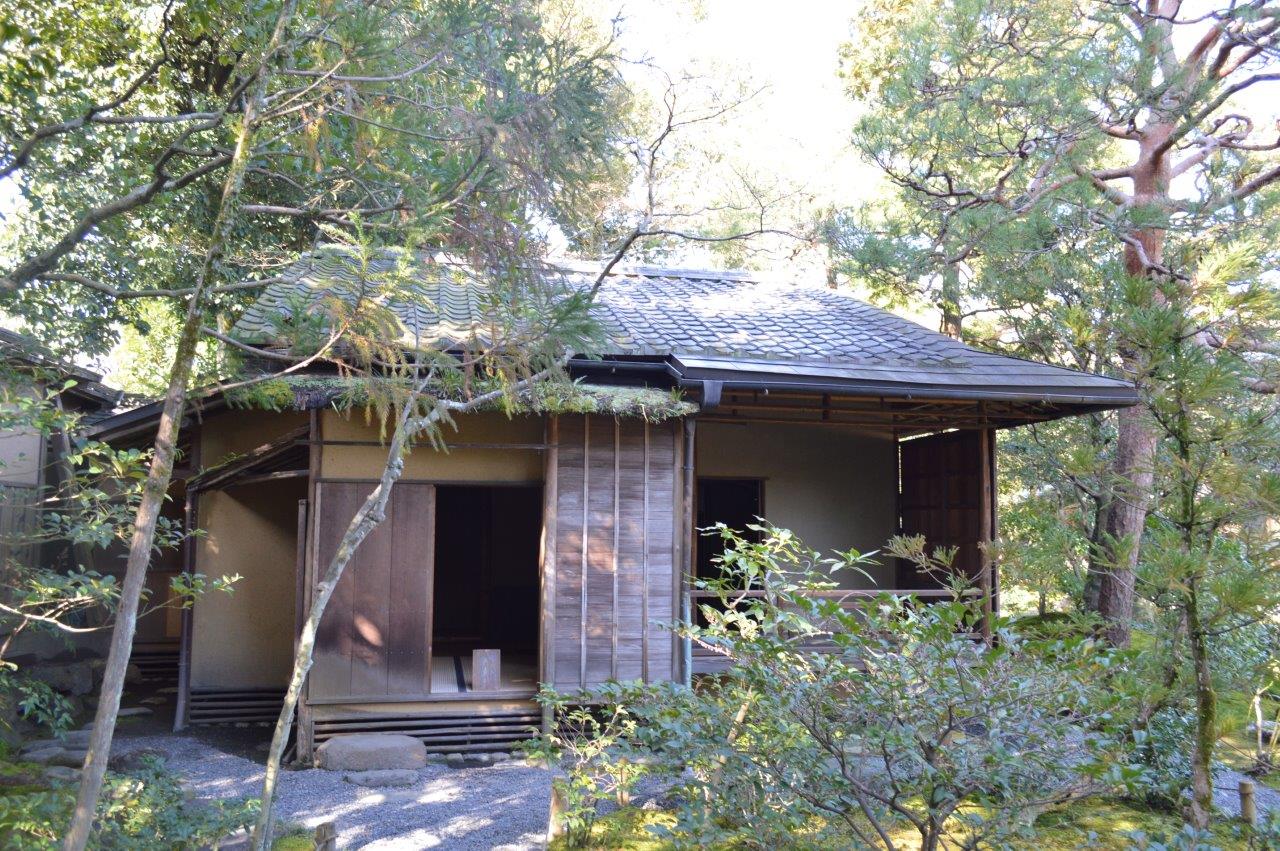 Renting the Tea House and Main Building
At Murin-an the Tea House and the 2-floor of the Main Building can be rented from 9:00 a.m. ~ 5 p.m. The space can be rented for cultural events such as (but not limited to) tea ceremony, flower arrangement, lectures, exhibitions.
Rental Fees
A.M. Rental    (9:00 a.m. ~ Noon) …… \ 3,080 yen/each facility
P.M. Rental    (Noon ~ 5:00 p.m.) …… \ 3,600 yen/each facility
All-day Rental (9:00 a.m. ~ 5:00 p.m.) … \ 5,140 yen/each facility
* Please pay the rental fee in cash at the front entrance on the rental day.
* Murin-an admission fee is require even when renting the Main Building (2F) and Tea House.
* The rental time includes clean-up time, so please be finished on-time.
Rental Form & Process
Rental applications are accepted up to 6 months to 10-days prior to the requested rental day.
First step, please download and fill-out the rental form.
 ↓
Please fax, mail, or bring the fill-out rental form to the Murin-an administrative office (entrance window).
 ↓
Once availability has been confirmed by the staff in-charge, you will receive notice regarding your request.
Cancellation
Please be informed that cancellation is 100% non-refundable.
Contact & Inquiry
MURIN-AN Administrative Office
31 Kusakawa-cho, Nanzenji, Sakyo-ku, Kyoto 606-8437
TEL & FAX: +81-75-771-3909