Facility Rental/Media Coverage/Photography
Exclusive rental of the main building and teahouse
Murin-an's teahouse and the second floor of the main building are available for rental use. Please use them as venues for all varieties of cultural activities, from tea ceremonies and flower arrangement to poetry readings and musical performances.
*Please understand in advance that in busy seasons we may receive many requests for photo shoots and group reservations.
Murin-an is the property of Kyoto City and therefore the tearoom and the second floor of the main building are the only spaces available for exclusive use during normal open hours.
We do have available a special plan for illuminated garden viewing at night after Murin-an closes. If you are interested in this plan, please contact us.
*Click here for more information about Murin-an's special plan for illuminated garden viewing at night
Usage fees
| | | |
| --- | --- | --- |
| Morning | 9:00 AM-Noon | ¥3,200 |
| Afternoon | Noon-5:00 PM | ¥3,800 |
| All Day | 9:00 AM-5:00 PM | ¥5,400 |
In accordance with revisions made to the Ordinance for Kyoto City's Murin-an and Other Areas, usage fees for "Place of Scenic Beauty: Murin-an" was raised to to the following on October 1, 2019.
*Usage fees should be paid at the reception window in cash on the day of use.
*Entry fees are assessed separately even when renting the main building or teahouse.
*Time used for preparations and clean-up is also included in the rental time.
Capacity
Main building, second floor: up to 20 people
Teahouse: up to 6 people per tea ceremony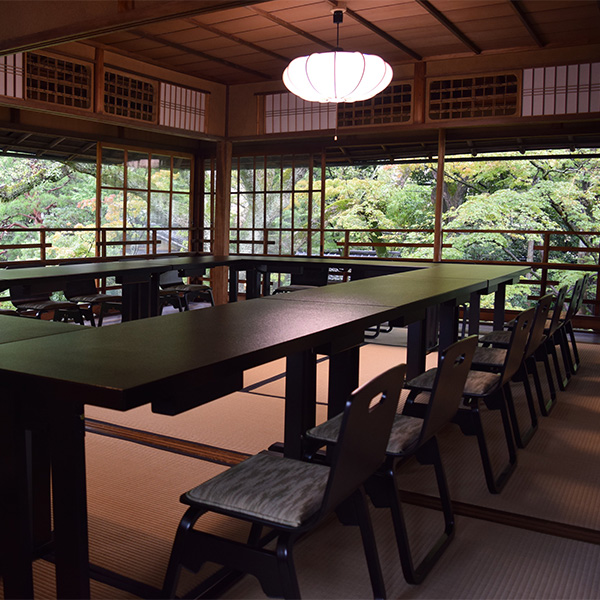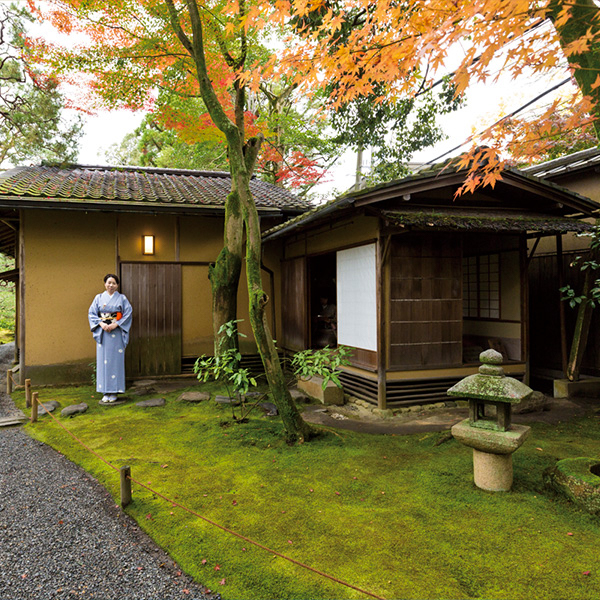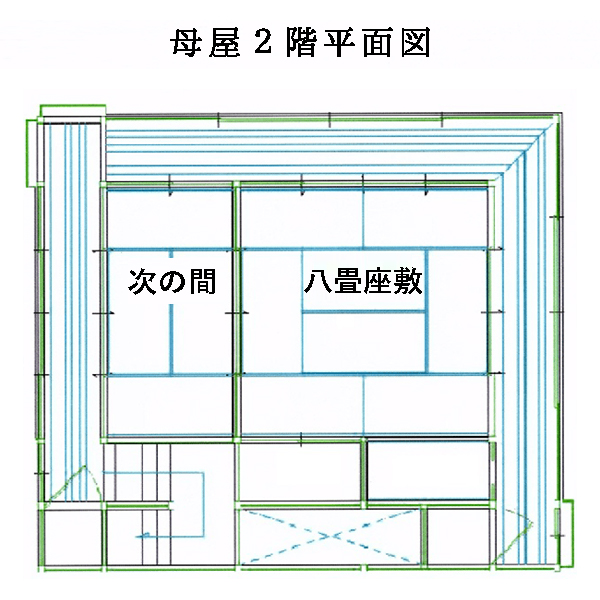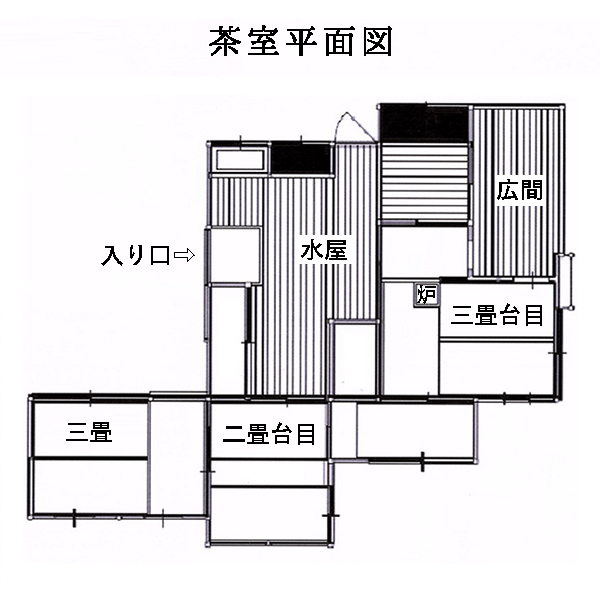 *In the interests of protecting this Cultural Property of Kyoto, we ask that you refrain
from using fire.
*Please refrain from entering the kitchen.
*None of the rooms have running water (we have water tanks and water disposal
buckets available for rental).
Loan Items (Free)
We also have items that are available for loaning out.
Parties wishing to borrow any of these items should inquire about them at the time they
make their reservation.
List of items available for rent (written in Japanese and English)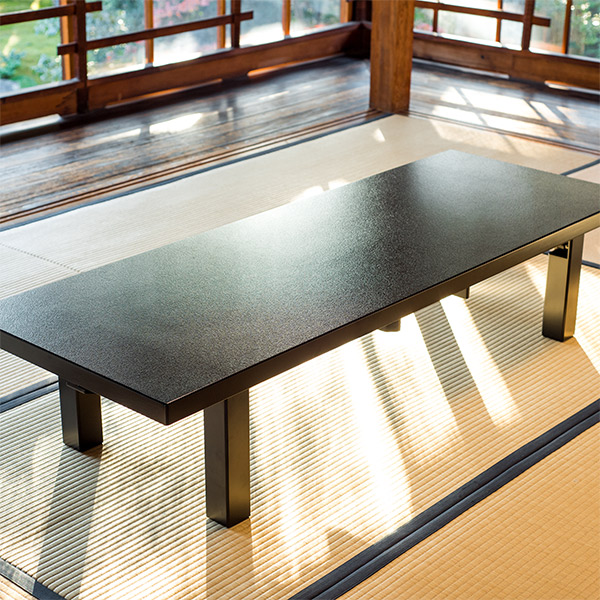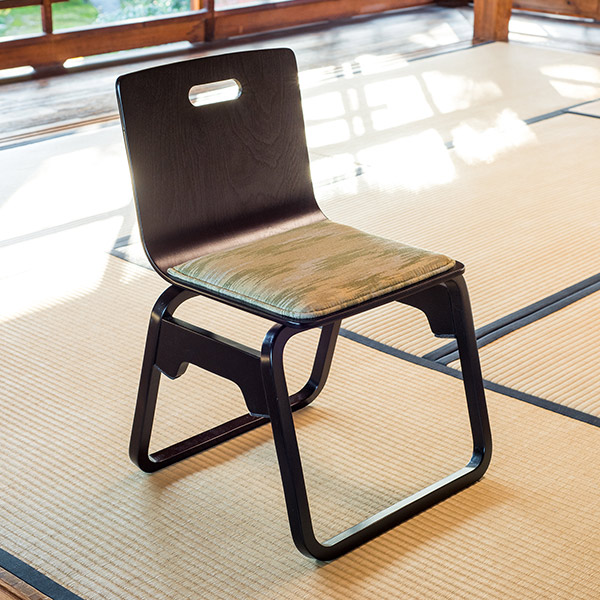 Applications
We accept applications from six months to ten days prior to the date of use.
Please make sure to read and agree to the Terms of Use for Exclusive Rental before applying for a reservation.
Applications for events held for profit-making purposes may be subject to review to decide whether to allow the use of Murin-an's facilities. There are also cases where, depending upon the purpose of the event, a separate charge may be assessed in addition to the entry and facility use fees. Please inquire with us for details.
*Please understand in advance that there are some days where, due to equipment inspections, our facilities are unavailable for use.
Please consult with us by email or telephone for available dates.
 ↓
Download the application form and fill in the required items.
(Check the Terms of Use and check the checkboxes to agree.)
 ↓
Send your application by fax or post to the Murin-an Administrative Office or bring it to the front reception window.
 ↓
A Murin-an staff member will contact you when your reservation is completed.
Application Form for Use of Facilities(PDF)
About cancellations
Excepting cases where the mayor of Kyoto recognizes the existence of special circumstances, the full cost of the rental shall be borne by the applicant in the event of a cancellation.
Applications for media coverage and photo shoots
Parties interested in covering or shooting Murin-an for inclusion in a broadcast or magazine should apply for a reservation with the Murin-an Administrative Office at least two weeks prior to the date desired.
Fees
・Regular photography ¥30,000
(Fees may be waived for photo shoots that contribute to public relations for Murin-an, promotion of Kyoto tourism or activities that promote public awareness of culture.)
・Pre-wedding photography ¥100,000
*Please understand in advance that depending upon the schedule and the coverage content in some cases we may be unable to accommodate your request for media coverage.
*As a rule, we do not accept requests to cover Murin-an for commercial purposes such as inclusion in clothing or food item catalogs.
The Process of Applying for Media Coverage/Photography
Please apply for a reservation with the Murin-an Administrative Office at least two weeks in advance of your desired date.
 ↓
Download the Media Coverage/Photography application form and fill in the required items.
(Check the Terms of Use and sign the consent form to agree.)
 ↓
Send your application by fax or post to the Murin-an Administrative Office or bring it to the front reception window.
 ↓
After reviewing your application, a Murin-an representative will contact you about the availability of your requested date and whether we can permit your photo session.
 
Photography & Media application form (PDF)
Inquiries/Where to Apply
Murin-an Administrative Office
31 Nanzenji Kusagawacho, Sakyo Ward, Kyoto, Kyoto Prefecture 606-8437
Telephone and fax: 075-771-3909