Facility Rental/Media Coverage/Photography
Exclusive rental of the main building and teahouse
Murin-an's teahouse and the second floor of the main building are available for rental use. Please use them as venues for all varieties of cultural activities, from tea ceremonies and flower arrangement to poetry readings and musical performances.
*Please understand in advance that in busy seasons we may receive many requests for photo shoots and group reservations.
Murin-an is the property of Kyoto City and therefore the tearoom and the second floor of the main building are the only spaces available for exclusive use during normal open hours.
We do have available a special plan for illuminated garden viewing at night after Murin-an closes. If you are interested in this plan, please contact us.
*Click here for more information about Murin-an's special plan for illuminated garden viewing at night
Usage fees
| | | |
| --- | --- | --- |
| Morning | 9:00 AM-Noon | ¥3,200 |
| Afternoon | Noon-5:00 PM | ¥3,800 |
| All Day | 9:00 AM-5:00 PM | ¥5,400 |
In accordance with revisions made to the Ordinance for Kyoto City's Murin-an and Other Areas, usage fees for "Place of Scenic Beauty: Murin-an" was raised to to the following on October 1, 2019.
*Usage fees should be paid at the reception window in cash on the day of use.
*Entry fees are assessed separately even when renting the main building or teahouse.
*Time used for preparations and clean-up is also included in the rental time.
Capacity
Main building, second floor: up to 20 people
Teahouse: up to 6 people per tea ceremony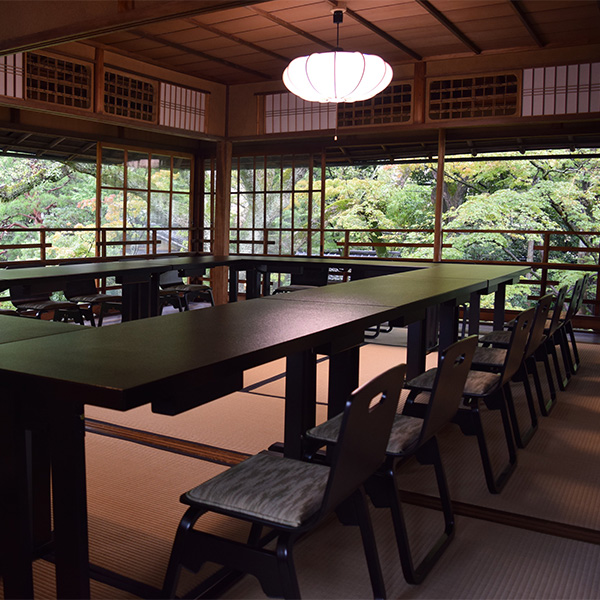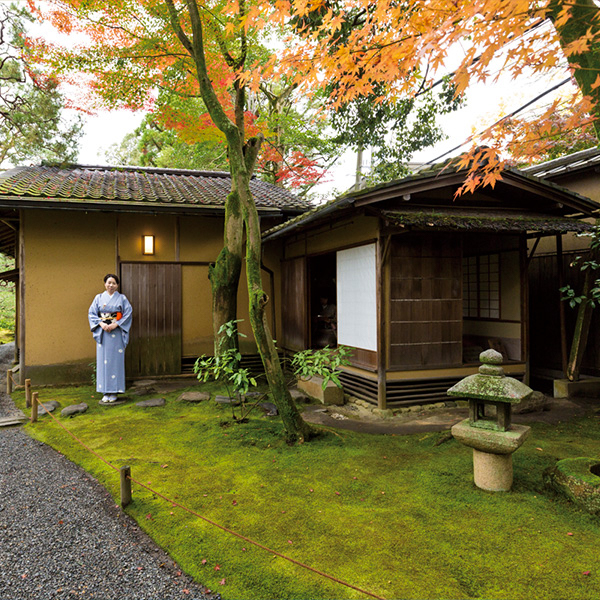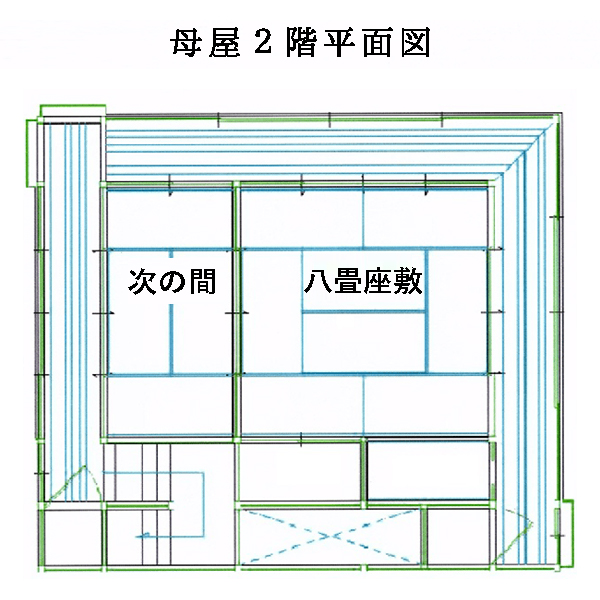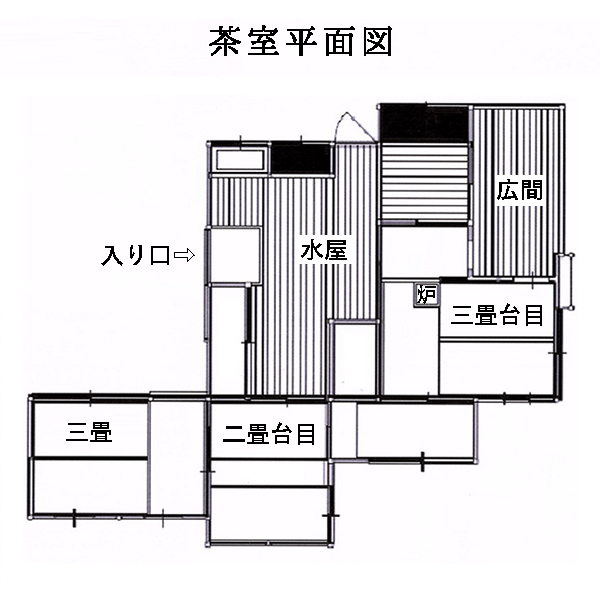 *In the interests of protecting this Cultural Property of Kyoto, we ask that you refrain
from using fire.
*Please refrain from entering the kitchen.
*None of the rooms have running water (we have water tanks and water disposal
buckets available for rental).
Loan Items (Free)
We also have items that are available for loaning out.
Parties wishing to borrow any of these items should inquire about them at the time they
make their reservation.
List of items available for rent (written in Japanese and English)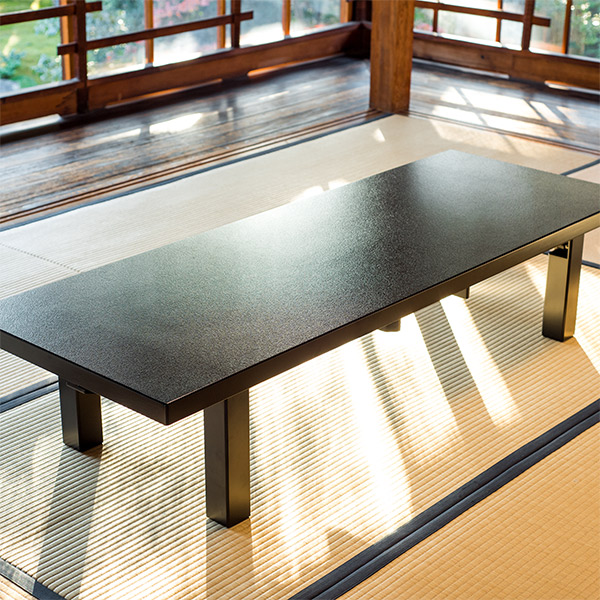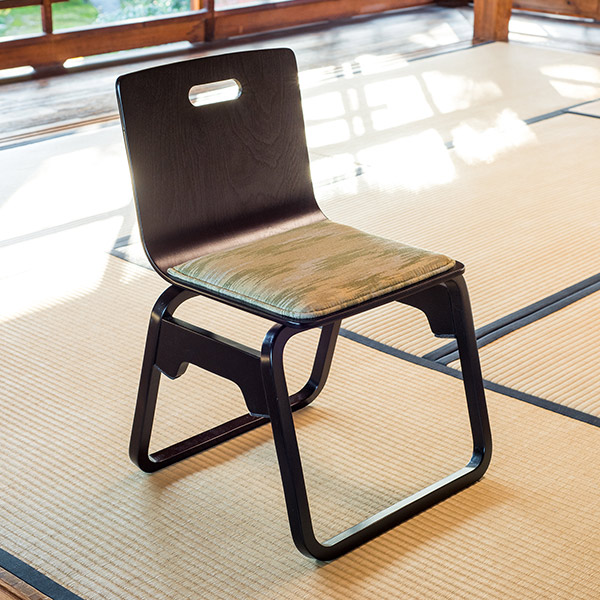 Applications
We accept reservations from 180 days to 10 days prior to the reservation date. After checking the availability of the room and agreeing to obey rental use regulations, make a temporary reservation using the form on the Murin-an webpage or by phone.
Your reservation is considered complete at the point that our managment office receives, confirms and approves your rental application.
There are also cases where, depending upon the purpose of the event, a separate charge may be assessed in addition to the entry and facility use fees.
Please inquire with us for details.
To prevent the spread of COVID-19, at the present time, we request that you obey the conditions of the "COVID-19 Infection Prevention Checklist for Rental of Facilities at Murin-an." Facility rental may be refused in the event that the renter is unable to adhere to the conditions on this list. The checklist may be viewed and downloaded here.
*Please understand in advance that there are some days where, due to equipment inspections, our facilities are unavailable for use.
Application Form for Use of Facilities(PDF)
About cancellations
Excepting cases where the mayor of Kyoto recognizes the existence of special circumstances, the full cost of the rental shall be borne by the applicant in the event of a cancellation.
Applications for usage
Please select the time slot you prefer to see the availability.
To switch to English, select "English" from the language selection tab on the lower right.