Special Lit-up Night Garden Viewing Plan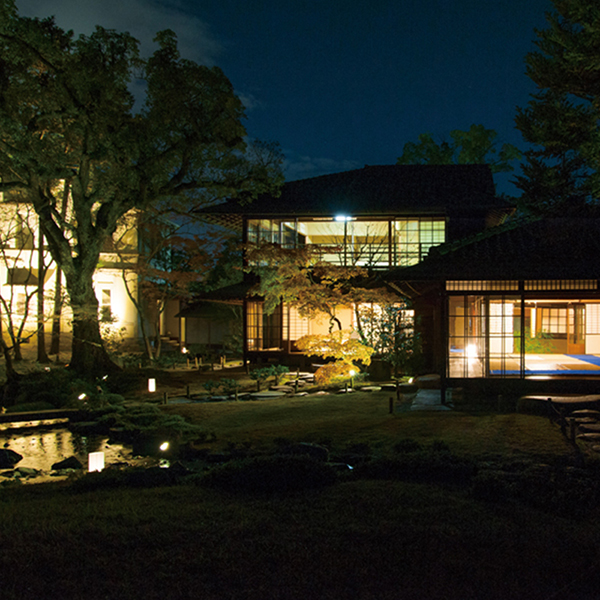 Why don' t you spend an unforgettable night at the softly-lit Murin-an garden?
Time: From the closing time until 10pm
Reservation: Accepted from six months prior to the date of the event to a month before.
Planning an event: After receiving a reservation at least one month before the requested event date, the event plan submitted and followed by a thorough review and then given a permission. Please kindly inquire at Murin-an Administrative Office first.
Date/time:
April-September: 6:00-10:00 PM
October-March: 5:00-10:00 PM
Available from closing time until 10:00 PM at the latest. For details, make inquiries through the email form below or at 075-771-3909.
▼email form(Please fill in the context and send)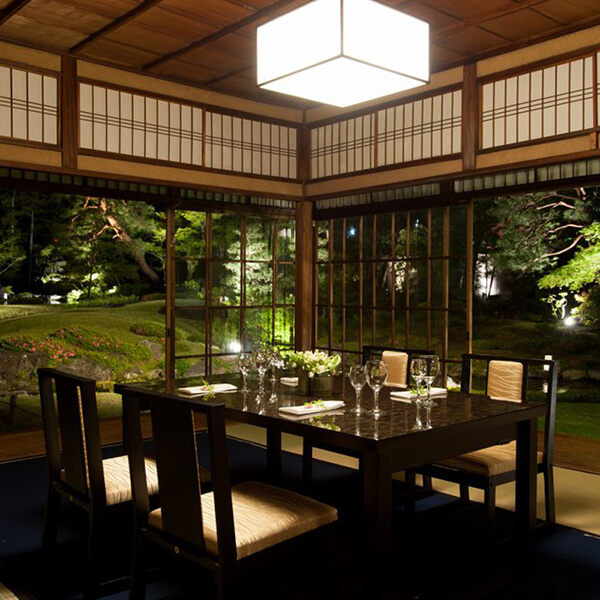 Timetable:
Space may be used freely during the reserved time period. Murin-an has been used for corporate training, incentive events, and cocktail parties.
We accept orders for tea ceremonies and guided tours!
The space can also be used for dinner events.
Reservations:
Reservations must be made one month in advance. Payment is due 3 weeks in advance.
cancellation fee:10 days prior: 30%, 3 days prior: 50%,Previous day: 90%
Consultation required for any reservations made within one month of the reservation date.
Cost:
Please inquire with us.
(Cost for tea ceremony arrangements include a basic fee of 30,000 yen and an additional tea ceremony fee of 2,200 yen/person.)
(Orders for expert garden guides are 22,000 yen/hr. and come with an English-language interpreter.)
*Tax included for all the above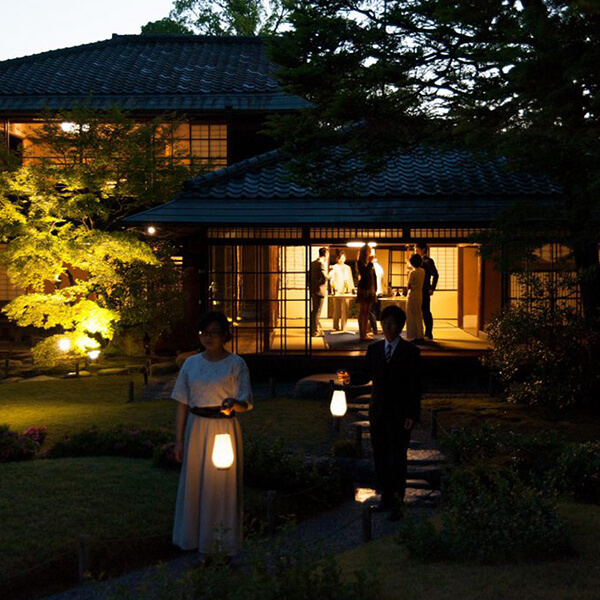 We accept reservations from 180 days to one month prior to the reservation date. After taking your reservation, we require that you submit an event plan (purpose/time/number of people/event overview, etc.) one month before your requested reservation date. Permission for event is granted after we confirm that there are no problems.
A consent form must be signed at time of rental.
To get started, please make an inquiry with our management office.
Designated Place of Scenic Beauty: Murin-an Rental Rules & Regulations for private use (PDF)
Consent-Form(PDF)
Payment: Make bank transfer or credit card payment by three weeks prior to your reservation date.
cancellation fee:10 days prior: 30%, 3 days prior: 50%,Previous day: 90%