Access & Fee
Hours
| | |
| --- | --- |
| April-September | 9:00AM-6:00PM |
| October-March | 9:00AM-5:00PM |
※Last admission is 30 minutes before the closing time.
Closed
December 29-31 
※Open from New Year's Day.
Admission
Adults 410Yen
※Free for children under 6
Exempted (free)
Kyoto citizens over the age of 70
※Please show valid ID with age and address (eg: driver's license or senior transit pass).
Kyoto citizens over the age of 70 with long-term care insurance (LTC or LTCI) and 1 caretaker
※Please kindly show a valid insurance card.
Special healthcare certificate holder (eg: physical and/or mental disabilities, rehabilitation, wounded soldier, radiation victim) and 1 caretaker.
※Please show valid certificate or ID card.
Students of a Kyoto elementary school or Jr. high school or Kyoto citizen attending another elementary or Jr. high school
※Please kindly show student ID.
Infants under elementary school
Discounts
100 yen off if you have a Kyoto City Subway One-day Pass
※For more information, please visit the Kyoto City Transportation Bureau.
100 yen off if you have a Kyoto Shugakuryoko (school trip) 1-day ticket or a Kyoto Passport
※For more information, please view the Kyoto Shugakuryoko (Japanese only).
100 yen off if you are a student of a university or college that is enrolled in the Kyoto City Campus Culture Partners System (Japanese only)
This partnership is under The Consortium of Universities in Kyoto, which is designed to provide students with the opportunity to study Japanese culture and history. Please show your membership card or student ID.
*Valid for students enrolled in a university that is a member of The Consortium of Universities in Kyoto.
Murin-an Café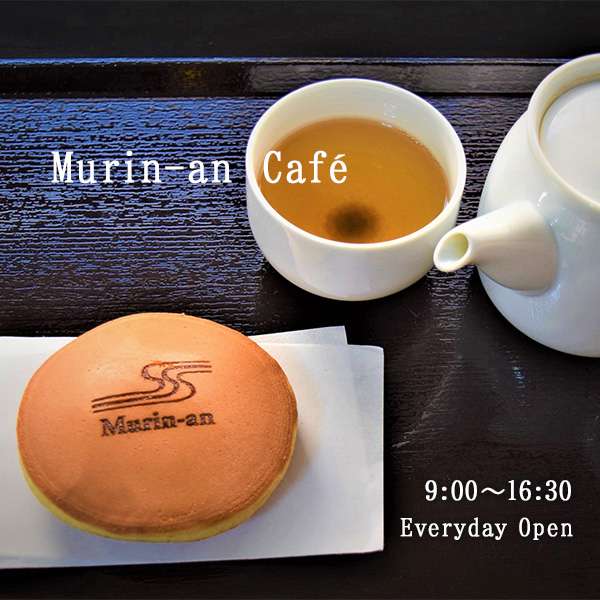 9:00AM-16:40PM
Café is open in the main Japanese house.
About Murin-an Café
Address
MURIN-AN Administrative Office
31 Nanzenji Kusakawa-cho, Sakyo-ku,
Kyoto City, Kyoto Prefecture 606-8437
TEL +81-75-771-3909
Access
City Bus (Kyoto Transportation Bureau)
Kyoto Okazaki Loop bus: Get off at "Nanzenji, Biwako Canal Memorial Hall, Kyoto City Zoo Higashimon-mae" then walk 1 minute.
Via other City Bus: Get off at "Jingumichi" or "Okazaki Koen Bijutsukan Heian Jingu-mae)" (Kyoto Municipal Museum of Art) then walk 9~10 minutes.
Train (Kyoto City Tozai Subway Line)
Take the Kyoto City Tozai Subway Line and get off at Keage Station (T09), then walk 7 minutes.
Please visit the Kyoto Transportation Bureau homepage for timetables.
Taxi
From Kyoto Station approximately 20 minutes.
Please note that Murin-an does not have a parking lot. Due to heavy traffic during tourism seasons, public transportation and taxi are recommended.
Advance applications for photo shoots
Any photography of people lasting five minutes or longer in one spot requires
an application in advance. 
Photo shoots shall be accompanied by a staff member to ensure safe photography
of Murin-an, a Cultural Property of Japan, and facilitate the passage of other visitors along the narrow garden path. 

We thank you for your cooperation and wish all our visitors an enjoyable time in the garden. 
Conditions
Fee: ¥30,000 (Pre-wedding shoots:  ¥100,000)
Time: 120 min. (starting from the time of entry) 
Other visitors: Passage of other visitors cannot be blocked. 
For greater privacy, reserving the main building's second floor or the tearoom is recommended (separate fee applies)
Prohibited areas: Areas outside the path and fence such as on the moss and lawn
Applications for media coverage and photo shoots
Have a pleasant stay at Murin-an, a garden that belongs to everybody.
Renting the Tea House and Main Building
At Murin-an the Tea House and the second floor of the Main Building can be rented from 9AM – 5PM. The space can be rented for cultural events such as (but not limited to) tea ceremony, flower arrangement, lectures, exhibitions.
Rental Fees
| | |
| --- | --- |
| AM Rental 9AM – Noon | 3,080Yen |
| PM Rental Noon – 5PM | 3,600Yen |
| All-day Rental 9AM – 5PM | 5,140Yen |
* Please pay the rental fee in cash at the front entrance on the rental day.
* Murin-an admission fee is require even when renting the Main Building (2F) and Tea House.
* The rental time includes clean-up time, so please be finished on-time.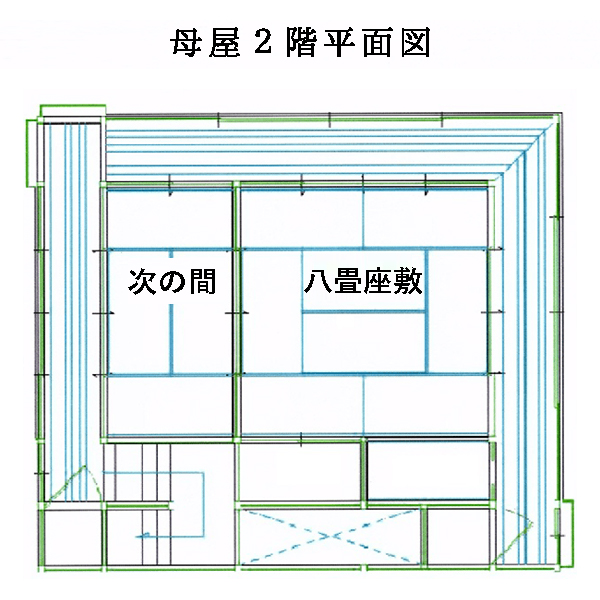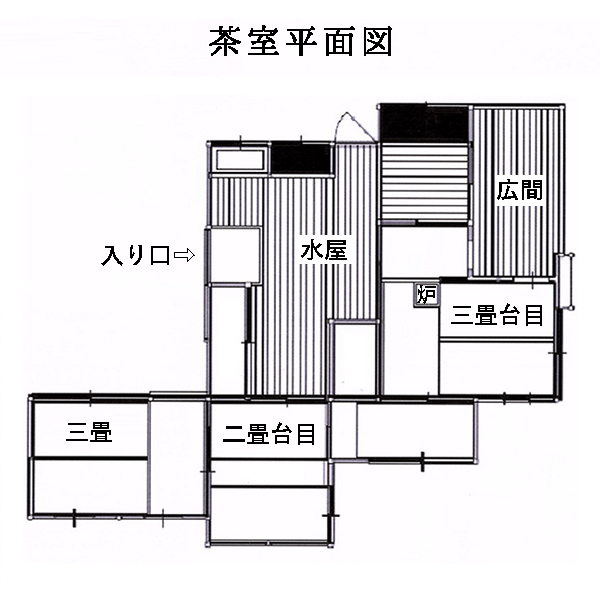 Tea utensils rental (Free)
Tea utensils rental available upon request.
Please kindly make an inquiry upon your reservation.
The list of rental available goods(both in English and Japanese)
Rental Form & Process
Rental applications are accepted up to 6 months to 10-days prior to the requested rental day.
First step, please download and fill-out the rental form.
 ↓
Please fax, mail, or bring the fill-out rental form to the Murin-an administrative office (entrance window).
 ↓
Once availability has been confirmed by the staff in-charge, you will receive notice regarding your request.
Cancellation
Please be informed that cancellation is 100% non-refundable.
Contact & Inquiry
MURIN-AN Administrative Office
31 Kusakawa-cho, Nanzenji, Sakyo-ku, Kyoto 606-8437
TEL & FAX: 075-771-3909